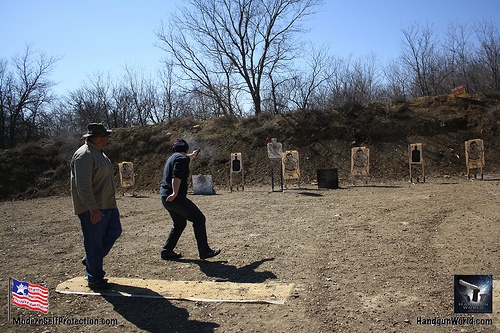 BCC and Critical Trauma
Beyond Concealed Carry and Critical Trauma Care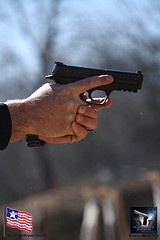 Date: Aug 13-14, 2016
Location: Lonesome Oaks Guns and Range
Behind Lonesome Oaks Storage
2206 W Centerton Blvd,
Centerton, AR 72719
I am teaming up to teach Beyond Concealed Carry and Tactical Trauma all in one weekend at one course. Learn how to defend yourself and win a gunfight for half of the class and learn how to save a life the other half of the class.
The shooting portion of the class is the Beyond Concealed Carry Class. This is an intermediate level class that will have you running and gunning faster then you thought possible. It's centered around winning the most commonly seen self defense shooting and will give you the confidence to defend yourself if you ever half to.
During the medical training you will get the latest being taught to our military headed overseas. Taught by Ken Kowalski, an experienced army medic who has been there and taught the guys going there.   He'll be teaching you how to save the life of someone that is wounded by a gunshot and other trauma (like a car accident). If one of your loved ones ever gets hurt badly, this will be the class that may save their life.
What you will learn:
The most effective way to present your weapon in an armed conflict
How to work through handgun malfunctions under the worst conditions
Intimately learning your firearm
How to shoot fast and accurate
How to make hits while moving
How to shoot long distances
To gain a Survival Mind Set
Legal aspects of use of force
To Control Mass Bleeding
Triage
Basic Medial Plans for Care under Extreme Conditions
Airway Management
Broken Bones
Casualty Care under Extreme Conditions
The class will be over two days.   The morning will be shooting and the afternoon medical training in the classroom on the range.
Sign up now and save! Early Bird Special is on until May 13.  After that the price goes up.
Gear List:
A Serviceable Handgun: Caliber .380 or larger, a 9mm is what I carry and use
A Belt Worn Holster: One for your specific pistol, we suggest those from manufactured by Concealment Solutions, Comp-Tac, Bladetech, or Dale Fricke or the like is recommended. NO BLACKHAWK SERPA holsters.
A Belt Worn Magazine Pouch or Speedloader Pouch
Long Pants or Shorts with belt loops (jeans, or 511 type of BDU's are acceptable)
A Sturdy Belt (Designed for carrying a gun)
Sturdy Footwear: Hiking Boots or good athletic shoes. No open toed footwear.
You will be running around the range and the ground is ruff, dress appropriately
We recommend covering up bare skin: Brass is hot and you will be shooting a lot around other students that will be shooting a lot.
Eye and Ear Protection and a Baseball Cap or Hat with a brim
400 Rounds of FACTORY ammo: Just trust me, get factory ammo and you will have more fun. Use the reloads on your own range time.
At least 3 spare magazines or speedloaders
Whatever medications, liquids, food, band aids, sun screen etc., you'll need for the day
Note taking material
You will also need a box, gun case or container of some sort to transport your gun from the car to the firing line. If you carry your gun on your person, no problem, leave it holstered. We do all gun handling on the firing line, NOT in the parking lot. You'll have opportunity to swap out carry ammunition. What we don't want are ANY guns to be out of containers or holsters anywhere behind the firing line!
I look forward to training with you and having a lot of fun!
SIGN UP NOW TO SAVE OVER 10%!
Comments