Courses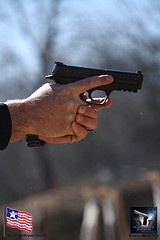 Feb 18-19, 2017 Beyond Concealed Carry Enhanced in Houston, TX
April 29-30, 2017 Beyond Concealed Carry Enhanced in Dallas TX
All the courses are taught by Ben Branam and/or Bob Mayne.
What Students are saying:
Mike I
"There was a mixture of sound safety and defensive procedures, self defense discussions, and excellent safe live fire drills…I pushed my speed far past what I thought I could do…I would recommend the class to anyone."
Edwin
"…in general, I think this was a really fun, fast moving course, with useful specific techniques that I can now practice at home and a confidence builder on my skills as a shooter."
Kin
"… I didn't think I could shoot that fast and still be hitting the COM (center of mass)"
Chuck
"If you get a chance to train with Bob and Ben take it!"
FighterDoc
"This was a great course taught by great instructors… this is a course that I would take again.."
Click here to read a complete review of one our course by another Blogger.
To see more course reviews click here.