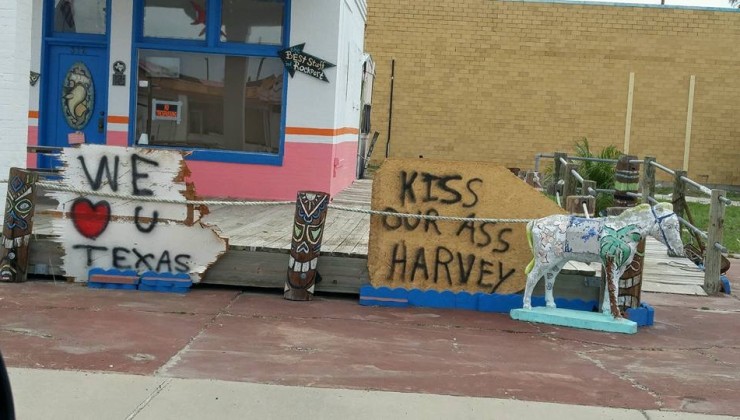 Podcast 203 My Volunteer Time in Rockport After Harvey
Podcast: Play in new window | Download
Click Here Get Notes by Email
Today:  I talk about my experience over the Labor Day Weekend in Rockport TX one week after Hurricane Harvey destroyed the town.
I talked straight from memory and tried to put it in chronological order.  I recorded this the day after we got back.
It messed with me and I didn't get everything right, but I think you'll get the gist of what is happening down there and what it looks like.
This is a longer podcast because I didn't look at time or try to cut it up at all.  I just recorded my thoughts and feeling after I got back.
It did take me a couple days to get back into the swing of life.  For most of Tuesday and Wednesday all I could think about was what the people down there are going through.
Listen to the podcast and help if you can.  But at least hear what they are going through.
Announcements
Got Ammo? Need it? Go to Lucky Gunner.  When I need ammo, it's where I go.  Check it out.  Great prices and a really easy site to use.
ShootersClubMembers.com

Get Better for only a couple bucks a month
Over 60 pieces of content to train you to be better.
Free Video on the front page
Discounts to courses and holsters
Newest Interview gives you all the information you need to know about Pelvic Shots: Do they work? Should you use them?
Sign Up Here!
Thanks for listening, don't forget to check out the Shooter's Club, and if you need ammo check out Lucky Gunner.
Stay Safe,
Ben
Comments