BCC Enhanced with Practical Defense Solutions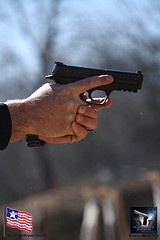 Brand New Course and Curriculum with Jody Box of Practical Defense Solutions.
September 22-23, 2018 9am to 5pm
Lonesome Oaks Guns and Range
2106 West Centerton Blvd
Centerton, Arkansas 72719
479-270-0129
Map
This is a 2-Day handgun self defense course that will get you shooting better and enable you to test your skills against local and federal law enforcement personnel by shooting their qualifications.  This isn't a course to teach you how to shoot their qualifications but a course on how to shoot better to survive if the worse happens.  As a test at the end we shoot the qualifications so you can see how good you are and give you confidence in carrying your gun.
Jody and I are team teaching this course so you get two different views at shooting and different ways to solve the same problem.  And problem solving you will have to do at this course.  You'll have to think on your feet and shoot while figuring out what's going on.  It's a way to put you under stress so you can see for yourself how well you can react and how you can improve.
You'll shoot about 800 rounds and have a blast.  You'll shoot a bunch on Saturday morning to learn to run your gun better.  All Saturday afternoon you will have to think to  get shots off.  You will be given lots of thinking problems to solve and shoot the solutions you come up with.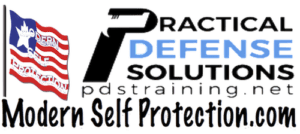 Sunday you will have to work to get your gun out.  You'll be in lots of different positions and have to work your gun out and then shoot from a compromised position.  You are going to get a nice workout while you are having fun learning how to fight better with your handgun.
Sunday afternoon we will be shooting multiple qualifications and famous drills so you can test your skills and see how good you are.  This isn't to show you suck.  We won't be grading you against the best professionals in the industry, you will get your score and be able to compare it to local and federal law enforcement.  Trust me, this will give you great confidence in your abilities.
Course Outline:
Day 1

Running the Gun

Drawing
Malfunctions
Reloads
Fast Shooting
Combat Marksmanship

Thinking Targets

Designed to make you do different things
Think while you shoot
Solve Problems while you are shooting
Creates False stress that you will have to overcome

Day 2

Drawing from Different Positions

Real World Draws
Draw from compromised positions
Draw with your off hand

Quals and Drills

State Trooper Quilification
FBI Qualification
5×5 Drills
FAST Drills
and many, many more!
You'll love this course.  The range is beautiful and the company will be unreal.