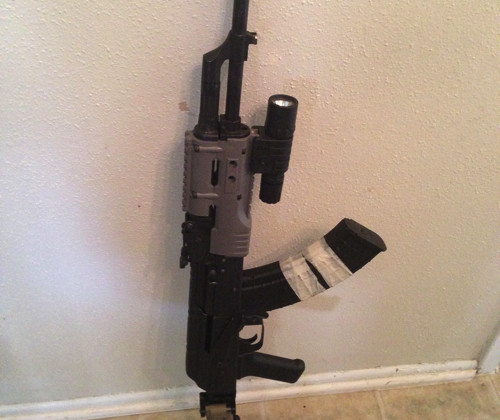 Podcast 189 Brass Check on TTT
Podcast: Play in new window
| Download
Click Here Get Notes by Email
Truck Talk Tuesday (TTT): A shorter podcast with just one quick topic to keep you thinking about your self defense.
Today:  Brass Check/Chamber Check/Press Checks; Whatever you want to call it, should you do it? When should you do it? When shouldn't you do it?
Quote of the day, "Do you even Brass Check, Bro?"
Almost every instructor has an opinion about when and if you should do a brass check.  In the simplest, a brass/chamber/press check is pulling the slide or bolt back on a weapon to make sure there is a round in the chamber.
On one extreme are the instructors that say you shouldn't have to do a chamber check because you should know without a doubt if the gun is loaded and you should be able to feel when you load the gun that a round went into the chamber.
To tell the truth, if I'm paying strick attention I can tell if a round when into the chamber when I load my handgun and my ARs.  I can't tell if one went in the chamber on all handguns and all ARs.  And I can't tell even on my AK if one went in the chamber when I racked the bolt.  So that doesn't work for me.
On the other side of the argument is the instructors that say, you should chamber check your weapon every chance you get.  They run around the range before every drill and do a check.  It slows down everything and builds bad habits.
I'm in the middle.  When you load your weapon, you should check to make sure you did it correctly.  Your life could depend on it.  Then anytime the gun is out of your control you should check it to ensure it is in the condition you want it in at that second while you are handling it.
Listen to the podcast for more information.
Announcements
Got Ammo? Need it? Go to Lucky Gunner.  When I need ammo, it's where I go.  Check it out.  Great prices and a really easy site to use.
ShootersClubMembers.com

Get Better for only a couple bucks a month
Over 60 pieces of content to train you to be better.
Free Video on the front page
Discounts to courses and holsters
Newest Interview gives you all the information you need to know about Pelvic Shots: Do they work? Should you use them?
Sign Up Here!
Thanks for listening, don't forget to check out the Shooter's Club, and if you need ammo check out Lucky Gunner.
Stay Safe,
Comments